About Me
The human body is amazing with such an incredible potential to heal itself through self-love, self-compassion and self-care. This can only happen if we re-connect with ourselves and use techniques to restore and maintain our balance – physically, emotionally and spiritually. We need to prioritise and invest in our own health and well-being.
My passion for promoting health and well being in others has been a theme throughout my working and personal life. I have devoted over 36 years of my life working in health services as a nurse, midwife, health visitor and operational manager. As well as my professional qualifications I have trained in therapeutic massage, aromatherapy, infant massage, and reflexology (ITEC diplomas).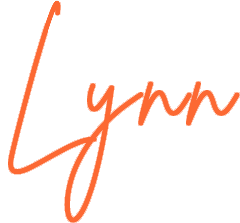 An episode of depression and anxiety in 2016 forced me focus on my own mental health. This led to the development of my five-year plan to retire from my stressful health service manager job to start my own business. By using my personal and professional knowledge and experience I knew that I could help others to rebalance themselves and their lives.
Following the completion of a 500-hour yoga teacher training course at Devon School of Yoga (DSY) I invested in a pregnancy and postnatal yoga teacher training course with Amy Jones in Cornwall. Through these training course I discovered that I enjoyed teaching smaller or one to one sessions where I could give more individual guidance. So I trained as a Yoga therapist with DSY to develop more skills for specific conditions to give more bespoke input.
Following requests to deliver antenatal education sessions from couples I have completed a Hypnobirthing instructors course to offer couples or smalll group sessions.
"Lynn has a lovely way of relating calm, gentle but informative"
I offer an holistic therapeutic approach using a combination of reflexology, gentle exercises, yoga postures, guided meditation, relaxation and breathing techniques. I am keen to engage those people who are unsure about yoga and need a gentler slow practice. This can be delivered one to one, in small groups and classes as well as workshops on specific subjects. I offer on-line and face to face sessions with the option of accessing recordings to aid self-practice. Reflexology treatments are offered in the comfort of your own home within the East Devon area.
Reflexology can release energy blocks within the body, stimulate the various systems to aid self-healing and create a sense of deep relaxation. By practicing the specific postures, breathing techniques, meditation and relaxation of yoga, the mind can be calmed and the body strengthened, improving overall functioning and flexibility.